The relationship with the person who gave us life, whether from absence or excessive presence, always marks us. Who has not felt that the relationship with his mother is so close that at times it becomes sharp?
This character of love-needs-rejection is something that intrigues us because of its level of influence in anyone's life and also because of the inability to approach it from a single point of view.
That's why here on GuideDoc we bring to you 5 films that show different ways of relating and portraying the person who is supposed to be the closest to us.
GuideDoc is a global curated documentary streaming platform. You can watch the world's best award-winning docs from around the world, with new great documentaries every day.

News from home by Chantal Akerman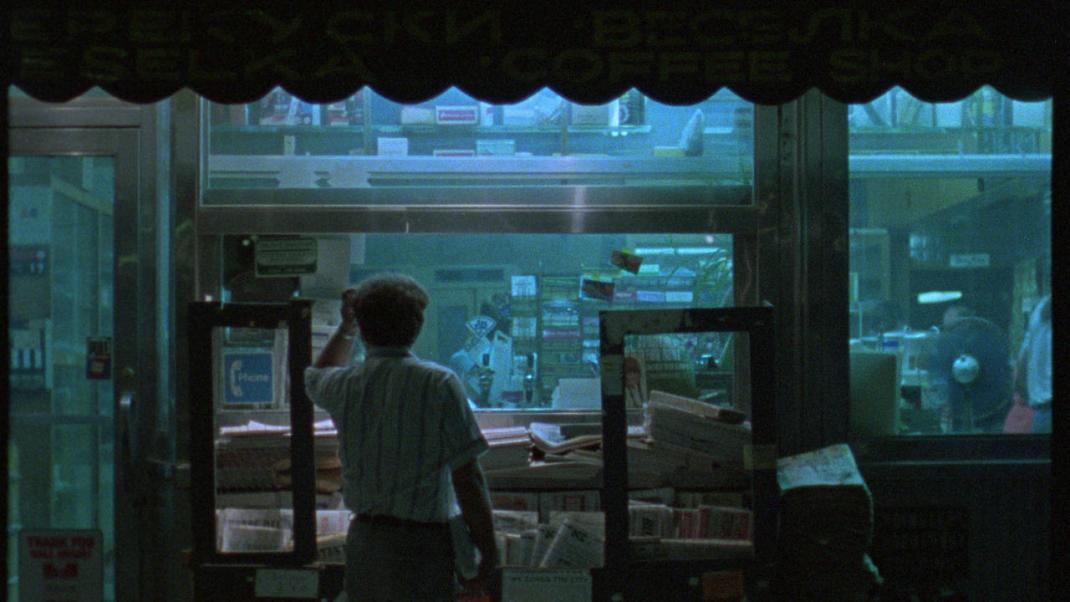 We start this article with Chantal Akerman and closed it with her. In her filmography of documentaries we see in a clear and striking way how, through time and stages, the relationship with his mother changes.
In News from Home, Akerman shoots images of the streets of New York in the 70's, the city where she lived and studied film at the time, while we listen to her reading the letters her mother wrote to her from Belgium. In them she tells her about the events in the family, how she feels and how much she misses her... while on the director's side we never see an answer to that mother who constantly demands attention and news from her daughter.
This work is situated in Akerman's career as one of the clues that helps us to understand how the relationship with her mother changed and to what extent this absence was decisive in her life.
Intro by Julia Panasenko
Julia tries to understand and heal the loss of her son. In her quest, she embarks on various paths that will help her find peace. Illy's death, her stillborn child, does not yet seem to materialise either in the civil registers or in her own soul, so she looks for answers and rituals to help her heal.
In his mourning, reason reaches its own limit and sensations. Feelings overflow and take their place. Despite being the mother of three little girls, the absence of Illy, who would have been her only son, seems to accompany her still as strongly and as clearly as his sisters do.
This short film shows us the process of mourning as a ghost that can remain in the family environment every step of the way. In the midst of all this, a mother's need to let death go with the illusion that another life may be born. The film makes us wonder about those family wounds of previous generations that keep repeating themselves.
Watch this documentary now on Guidedoc

Amazona by Clare Weiskopf
The need for travel and change in the life of Valerie Meikle, Clare's mother, always had more weight in her life than the fact of having to fulfill the roles that, being a mother, woman or couple, was expected of her.
Singer, painter, writer and marked by an indomitable adventurous nature, Valerie constantly changed places, continents, houses, starting from scratch in other countries and homes with their small children, which marked forever the life of the director and her brothers.

A woman who apparently always had to let things go in order to reinvent herself, and perhaps this is the paradox proposed by the film: Can you make a decision as a woman, leaving maternity aside? Is being a mother always synonymous with sacrifices?
At the age of 11, Clare decides with her brother and father to go and live in the city and her mother decides to stay in the Colombian Amazon. Since then, there were mutual feelings of abandonment, incomprehension and the inability to find a middle ground.
This is how this film is presented as an exercise to look at one another, mother and daughter. How a daughter looks at her mother separating her facets of mother and woman... how she admires and reproaches her equally, while we see Valerie, a woman, with her lights and shadows, who decided to live her own way, her ideal of freedom.

Katatsumori by Naomi Kawase
This is one of the first works of the director, presented as a small exercise of recognizing the world around her to immortalize it through the image, where we also see glimpses of the relationship with her grandmother, a relationship that throughout her career would continue to develop.
Here the rapprochement with her grandmother, who assumed the role of her mother, touches the tender and naive. Naomi looks, and looks because she has a camera in her hands: she looks at the flowers, the sun, the small details that make up her daily life, sources of natural lights that bathe the spaces of her house, the food she prepares, her grandmother doing the gardening. Thanks to cinema, Kawase says things to her grandmother that in another context she wouldn't say.
To any potential documentary filmmaker who reads us, we recommend this work whose value lies in its simplicity, and where the foundations of the filmmaker and her searches are still developing.

No home movie by Chantal Akermann
We end this article with this shocking film where the director films the decline of her mother's life, and her attempt, at times desperate, to retain every moment that can still happen with her. We see and feel the progression of the imminent departure, and also the rising level of despair by the director.
Unlike News From Home, here any contact with her mother is material to be filmed, to ask questions, to share and immortalize everything in the image. If she was in the distance, she would record the conversations over Skype. If they were together in Belgium, everything shared was filmed, even the seemingly banal and unconfortable moments of agony.
A month after her mother's death, Chantal Akerman committed suicide, and in this decision she lets us see to what extent her mother was her only link to what she considered home.
Watch more great documentaries now on Guidedoc