Filmmaker Juan Fernandez films the flowers, animals and objects that inhabit a house. But he is really portraying the moments before his 90-year-old grandmother and his mother separate after years of living together.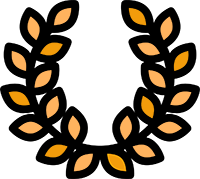 AWARDS: Best Latin American Film. FIDOCS
OFFICIAL SELECTIONS: BAFICI/ DOK Leipzig/ MiradasDoc/ FIDOCS/ Thessaloniki International Documentary Film Festival/ Black Movie Film Festival/ FIDBA/ Festival internacional de cine digital de Lima/ Antofadocs/ Saratov Sufferings International Film Festival of Documentary Drama/ Muestra Internacional de documentales Colombia

The Flowers Of My Family. An intimate family tragicomedy
90-year-old Nivia faces an unexpected change. Her daughter Alicia, whom Nivia has lived with for ages, meets a man, fall in love, and wants to move in with him. Nivia disapprove of the relationship and accuses her daughter of abandoning her.

The director, Nivia's grandson and Alicia's son, commit himself to film this tragicomedy that took place in a garden where flowers never wither, a dog turns out to be the best psychologist and an annoying pigeon seems to be announcing a miracle.