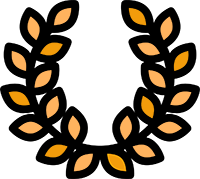 AWARDS: Best Italian Doc. Rome International Film Festival/ Best Camera Work. Al Jazeera International Film Festival/ Doc it Professional Award. Mese del Documentario/ IDFA. Sounds Real
OFFICIAL SELECTIONS: Visions du Réel/ Marfici/ Annecy Film Festival/ Escales Doc Festival/ Jean Rouch Documentary Film Festival/ 1001 Documentary Festival/ Kathmandu International Mountain Film Festival/ DocPoint – Helsinki Documentary Film Festival/ Festival Terra di Cinema/ Festival International de Films de Femmes de Créteil
From The Depths, Your eyes will get used to the darkness
Halfway between the observational documentary and a horror film, From The Depths takes us to the profundities of the last coal mine in Italy. In our underground journey we follow the group of miners who have worked here for years and now see their positions threatened by the imminent closure of the mine due to high maintenance costs.
Determined not to let their activity in the mine die, the miners carry out a protest without truce, taking the mine under their power. Director Valentina Zucco Pedicini builds a sensory journey that suggests an existentialist dimension about what it is to live within the cracks of the earth.
Wrapped in the richness of the sound universe of the film, the viewer feels like a passenger on a ship to the center of the earth. A preciosist cinematography turns our protagonists into romantic heroes of the last trench they are trying to defend. Above, on the surface, there is perhaps the future that for so long they never thought to face.