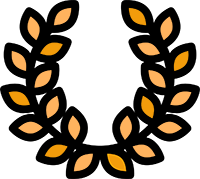 AWARDS: Cine Golden Eagle Award/ International Independent Film Award, Bronze Winner/ Diploma for Cinematic Realization of the Holocaust Memory in XXI century. Russian Documentary Film Festival in New York/ Special Jury Award for Peace & Human Rights in memory of Italian journalist and piece activist Alexander Langer. The Religion Today Film Festival in Italy/
OFFICIAL SELECTIONS: Nomination for Student Oscar/ DOC NYC/ Sheffield International Documentary Film Festival/ Hamptons Take 2 Documentary Film Festival/ Message to Man International Documentary Film Festival/ Moscow Jewish Film Festival/ Culture Unplugged on-line Film Festival
When People Die They Sing Songs. A mother and daughter fighting oblivion
After suffering a stroke, 93-year-old Holocaust survivor Regina is getting music therapy. Accompanied by a music therapist, Regina sings Yiddish and French songs of her youth.
Her daughter Sonia is with her at every session. This revitalizes their mother-daughter relationship and emboldens them to revisit their past.
The past they were so eager to forget they are now anxious to remember. Yet Regina's memory is rapidly succumbing to dementia.