An anonymous man explores the Mojave Desert in search of water stagnations around the abandoned buildings of a failed housing project. Lost in his solitude, the memory of a love of the past accompanies him at all times.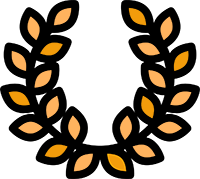 AWARDS: Best Film. Deutscher Filmpreis
OFFICIAL SELECTIONS: Internationale Hofer Filmtage/ Festival Max Ophüls/ Visions du Réel Nyon/ Achtung Berlin/ Nominated for the German Film Critic's Award for "Best Documentary"/ Preselection Deutscher Filmpreis 2016 "Best feature film"
"California City" A post-apocalyptic road movie
"Cal City", as its inhabitants still call it, was supposed to become the largest city in California. There have been several attempts to turn this barren desert land in the middle of the Mojave Desert into a big city. The last attempt was during the housing boom in the early 2000s. Prefabricated houses were seemingly stamped out of the ground. But when the housing bubble burst it was the end for California City. All that was left was an illusion of utopia, a mirage.
In this film, an anonymous man walks through this ghost city like an astronaut on Mars, dressed in his white suit in search of water to kill potential nests of pests. Navigating between fiction and documentary, the rambling of this man is disturbed by the incessant appearance of the ghost of his ex-girlfriend Chelsea, who returns in granulated and colorful psychedelic scenes.