Here at Guidedoc we like everything that has to do with cinema, including popcorn, a great streaming connection and, of course, movie posters. In this article we present a first gaze to the best documentary posters in the history of cinema. What is your favorite?
In case you didn't know, Guidedoc is a global curated documentary streaming platform. You can watch the world's best award-winning docs from around the world. We have new movies every day.

White Helmets
Navigating between the sci-fi symbology and the war documentary, the poster of this short film about a rescue group in the Syrian city of Aleppo, the most damaged one during the war, starred the main articles about the nominees for the academy awards in 2018, when this film directed by Orlando von Einsiedel was part of the contenders for the Oscar.

Edificio Master
This documentary is a classic of Latin American cinema. Directed by Eduardo Coutinnho, the documentary is a mosaic of interviews with the dwellers of "Edificio Master", a condominium in Copacabana, Brazil. The poster has a spiral design, possibly inspired by Vertigo, the iconic film by Alfred Hitchcock, and denotes the kaleidoscopic structure of a film that borrows fragments of the lives of several residents of the building to talk about a single theme: humanity.

Lo and Behold
This poster could be the one that best condenses the theme raised in its documentary. In the film the tireless Werner Herzog now explores the subject of cybernetics and new communication technologies and how they are changing the way we relate. The poster contrasts Buddhist monks with the contemporary use of cell phones, those small, omnipresent and all-powerful gods of our days.

Araya

The inclusion of this poster on our list is a tribute to minimalism. Araya is a poetic documentary made in 1959 in the salt flats of Araya, in the far east of Venezuela. The film won the Critics' Award at the Cannes Film Festival - together with Hiroshima Mon Amour - and became one of the jewels of world cinema. Since then, the largest film distributors had made new releases of the documentary with various posters that denote the human and naturalistic approach of the film.

Sans Soleil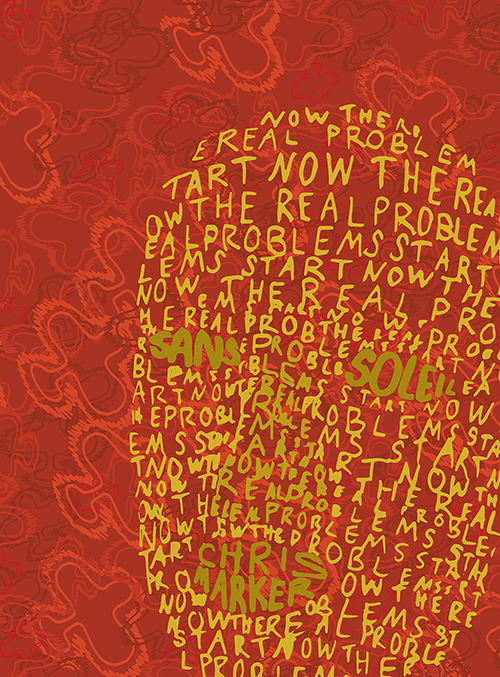 Considered the most emblematic film of the master of the essay documentary Chris Marker, Sans Soleil cannot have a better representation than with this poster. In the image rests an unconventional and highly symbolic design, just like Marker's cinema. The title of the documentary and the name of the director are hidden in the form of a human face made of the repetition of the sentence "The real problems start now". In the reddish background several airplanes swarm symbolizing the different voyages that compose the narrative of the film.

You can watch award-winning documentaries online no won Guidedoc