Swedish Filmmaker Mikael Wiström documents his reunion with a Peruvian family after 16 years of absence. This is the first film of a trilogy that has generated much debate and controversy since its premiere in 1974.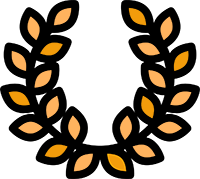 OFFICIAL SELECTIONS: IDFA/ Lima International Film Festival
The Other Shore. The distance between a family and a filmmaker
This is the first part of Mikael Wiström's trilogy on the Barrientos family, in Perú. It is the emotional and tense reunion between Mikael and the family after 16 years of his absence. Mikael met Daniel and Nati with their newborn daughter Sandra when the family worked as waste pickers in one of Lima's garbage dumps in 1974.
During the year and a half of Mikael's stay in Peru as a young photographer and reporter, they developed a deep friendship. The friendship was sealed when Mikael was invited to be Sandra's godfather. But Mikael returned to his country Sweden and, although they maintained contact by letters, 16 years passed before they saw each other again.
This films documents this reunion, which gets complicated by expectations and economic differences between the Barrientos and Mikael. In the microcosm of a family the abysses of the globalized world are reflected.
When The Other Shore premiered in Europe in 1992, it provoked much debate and controversy for directly touching on these conditions and also demonstrating the conflictive relationship between a documentary filmmaker and his protagonists.

THE OTHER SHORE is the first part of the Peruvian family trilogy that includes COMPADRE and FAMILY.