The last part of the Barrientos trilogy focuses on the love story of Naty and Daniel Barrientos, the pillars of a humble Peruvian family that tries to stay together in the face of adversity.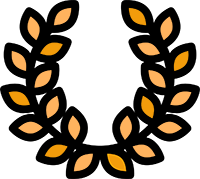 OFFICIAL SELECTIONS: Karlovy Vary/ Goteborg Film Festival/ Lima International Film Festival/ Documentamadrid/ Bratislava International Film Festival
Family. The end of a trilogy of love despite adversity
This is the love story of the Peruvian couple Daniel and Naty Barrientos. It takes us through decades of struggle against poverty, for love and family. They have not been able to afford education for any on their first three children, now all grown up.
And they want something better for their last son Nata, six years old. 50 year old Naty decides to look for work in Spain, among thousands of other migrant workers from the shanty towns of the developing world.
Her husband Daniel stays at home to take care of little Nata and earn a meager living with his run down motor cycle taxi. Love and family cohesion that so far has survived all the challenges of poverty is put to it's hardest test ever. FAMILIA is the story and also the third part of the Peruvian family trilogy that started with THE OTHER SHORE and COMPADRE.