This is the second part of Mikael Wiström's trilogy on the Barrientos Family. The film focuses on the relationship between the filmmaker and the members of a family conditioned by poverty and inequality in Peru.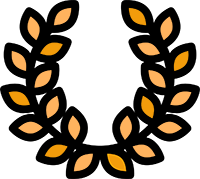 OFFICIAL SELECTIONS: IDFA
Compadre. The fate of a family in Peru
This is a documentary film about the destiny of a poor Latin American family during thirty years.
The focus is on the strong character of the handicapped father Daniel. Together with Nati, the love of his life and their newly born daughter Sandra he begins family life working on a garbage heap in Lima, Peru in the seventies.
That is where they meet the director of the film and make him the godfather of their child. Since then, the life of the director and the family has been deeply related in friendship and conflicts during thirty years.
The film addresses the conditions of love and friendship in a world torn by poverty and inequality.
COMPADRE is the second part of the Peruvian family trilogy that started with THE OTHER SHORE and ends with COMPADRE.