After the murder of a Buddhist art teacher in southern Thailand, three filmmakers make a journey through the region to give voice to citizens who are victims of a state of hatred and despotism.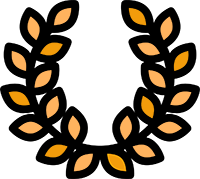 OFFICIAL SELECTIONS: Cinema Du Réel/ Berlinale/ Best Documentary Feature, Best Editing, Best Picture Nominee for the Asian Pacific Screen Awards/ Toronto International Film Festival/ Thailand National Film Association/
Citizen Juling. A journey through Thailand, a dysfunctional state
The "Juling case", in which a Buddhist art teacher was killed in a hated crime, prompted artists Ing K, Manit Sriwanichpoom and democratic MP Kraisak Choonhavan to undertake a four-month journey to Thailand's three southern-most provinces, the region where the crime was perpetrated.
What emerges from this journey is a travellogue that, rather than focusing on historical background, the number of dead, terrorist attacks or the despotism of the military, takes the time to listen to people.
The result is a diary of anger, sorrow and helplessness: the tragedy of a dysfunctional state presented in the language of its citizens.