"The purpose of art is not to represent the outward appearance of things, but their inward significance." - Aristotle
Art has always been an outlet for self-expression, emotional healing, and even redemption. Throughout history, countless artists have channeled their pain and struggle into their artwork, creating masterpieces that have stood the test of time.
Today, documentaries and docuseries about art offer a unique and insightful window into the transformative power of creativity. When it comes to art and its ability to heal, filmmakers have captured some of the most inspiring and touching stories of personal transformation. These docudramas and docuseries showcase the power of art to transform lives, from recovering addicts and prisoners to people suffering from mental illness or Alzheimer's disease.
The documentaries we have selected take viewers on a journey of hope and redemption through art. These films feature artists and individuals who have used art as a tool for self-expression, healing, and personal growth. From renowned painters to everyday people using art to overcome addiction and trauma. They also highlight the importance of creativity and self-expression in the healing process.
10 Must-Watch Documentaries About Art, Redemption, and Personal Transformation:
I Remember Better When I Paint

Jean-Michel Basquiat: The Radiant Child

Cutie and the Boxer

The Salt of the Earth

The Painter and the Thief
I Remember Better When I Paint
Is a compelling and groundbreaking international documentary that explores the transformative power of art and other creative therapies for people with Alzheimer's disease. The film invites viewers to re-imagine the way we approach and care for people with Alzheimer's, offering a new perspective on a disease that affects millions of people around the world.
Jean-Michel Basquiat: The Radiant Child
Is a documentary about the life and work of the iconic artist Jean-Michel Basquiat, showcasing his neo-expressionist art and delving into his experiences as a successful black artist confronting racism, with insider interviews, archival footage, and Basquiat's own words and work conveying his mystique and allure.
Cutie and the Boxer
His intimate and poignant documentary tells the story of a 40-year marriage between boxing painter Ushio Shinohara and his wife Noriko, as they navigate love, art, and personal identity. As Noriko seeks to break free from her role as her husband's assistant and establish her own artistic identity, their complex relationship unfolds in candid and touching detail.
Is a powerful documentary short that showcases the infinite creativity of young inmates in a Mexican juvenile prison as they find solace and catharsis through a video and photography workshop. Through their art, these inmates are able to express their pain and stories of violence beyond their tattoos and verbal testimonies, offering a liberating perspective on their daily confinement and the power of artistic creation.
Offers a rare glimpse into the creative process of one of Spain's greatest contemporary artists, Miquel Barceló, as he prepares for an exhibition at the Bibliothèque Nationale in Paris. With a focus on silence and the observation of manual labor, this documentary delves deep into Barceló's soul, offering an intimate and insightful portrait of one of the most important artists of our time.
The Salt of the Earth
Discover the extraordinary life and awe-inspiring work of photographer Sebastião Salgado, whose four-decade-long career has been dedicated to capturing the humanity and resilience of disadvantaged societies in some of the world's most remote and hidden corners. Through his stunning and thought-provoking images, Salgado's impact on the world of documentary photography is undeniable, inspiring audiences to confront the harsh realities of social injustice and inequality in a profound and unforgettable way.
Explore the untold history of East German art through the eyes of acclaimed filmmaker Lutz Dammbeck, as he takes a thought-provoking look at the legacy of major Leipzig School painters Werner Tübke and Bernhard Heisig, who were dubbed 'Dürer's red heirs' by West German journalists in the 1970s. With penetrating insight and a critical eye, this documentary sheds new light on the cultural and artistic impact of the fall of the Berlin Wall and the subsequent reunification of Germany.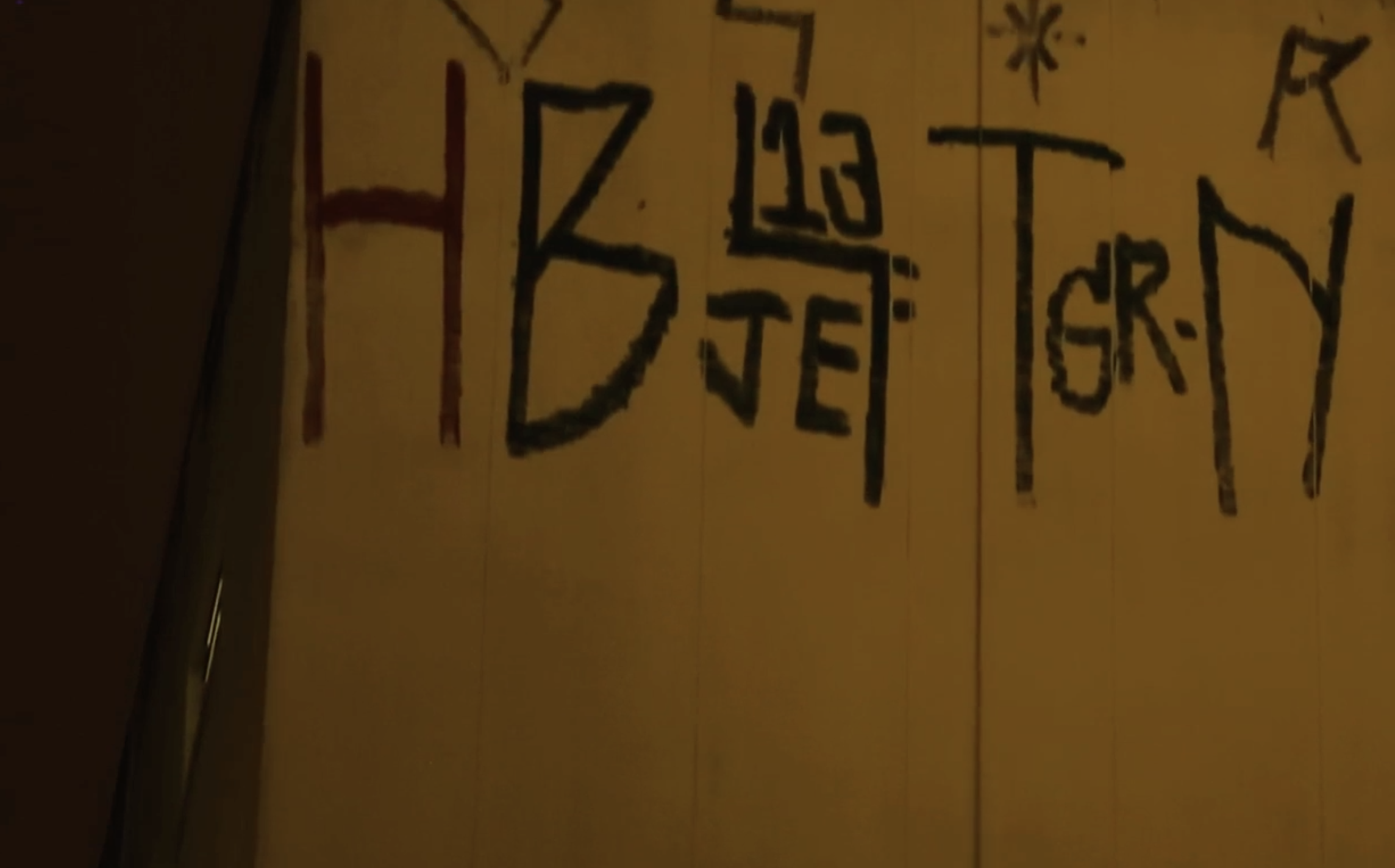 Get ready to experience São Paulo like never before. In this captivating documentary, we follow the journeys of three urban artists, Alexandre Orion, Bruno Locuras, and Pato, as they use their unique styles to leave their mark on the city's streets. Through their artwork, they address issues like pollution, inequality, and social justice, forcing viewers to confront uncomfortable truths about life in this bustling metropolis. Instigated City is a thrilling ride through the backstreets of São Paulo, and a fascinating insight into the minds of the artists who are changing the face of the city.
Is a moving exploration of how three women use the power of art to navigate the complex and painful process of mourning. Director Nich Perez's poetic and insightful approach captures the raw emotion of grief, as each woman crafts a cinematic letter to their lost loved one, revealing the cathartic nature of the artistic process and the transformative power of creativity in the face of tragedy.
The Painter and the Thief
A chance encounter on the road leads to an unexpected alliance between a mysterious runaway and an anxious artist, as they embark on a risky journey of crime and self-discovery.
Art is a form of self-expression and a way to communicate ideas and thoughts with other people. Each time an artwork is viewed, a resonance between the art and the viewer is created. Art allows the artists to express themselves and communicate with the world through their own imaginations and creations. Art can also reflect the emotions and subjective responses that objects and events arouse in a person, through distortion, exaggeration, primitivism and fantasy, and through the vivid, jarring, violent or dynamic application of formal elements. Art can be a form of self-care and a way to define and express identity.
Check out the art section in our platform to find the full list of available titles. Each of these films tells a unique story of art, redemption, and personal transformation, providing a powerful testament to the power of creativity to heal and transform our lives.
"Watch more great documentaries on Guidedoc"