In an old underage prison in Mexico, a video and photography workshop brings out the infinite creativity of a group of young inmates who drain their pain through art.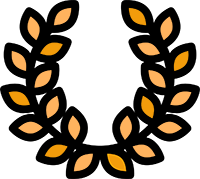 AWARDS: Best Documentary Short. Viva Latino Film Festival NYC/ Best Documentary. Short Shorts México/ Best Documentary. Festival de Cine Etnográfico do Recife/ Best Image of a Foreign Film. International Ethnographic Film Festival Zlatna/ Silver Jury Prize. Youth Visions. Social Justice Film Festival/ Special Mention. Festival Internacional de Cine Social de Concordia
Out of Focus. When Art Sprouts in a Juvenile Prison
Welcome to the San Fernando Community for Juvenile Specialized Treatment. Within the walls of this prison south of Mexico City, the young people who live their confinement here find another way to drain their pain and stories of violence beyond their tattoos and verbal testimonies: with art.
Through a group of young inmates participating in a video and photography workshop, this short film takes shape in a kind of participatory collage. The result is a document of this experience of catharsis for these young men who face daily confinement now under the liberating perspective that artistic creation offers them.