This documentary takes us into the reality of Libya after the revolution that overthrew Gaddafi, through the life and work of Yusef, the most famous rapper of this African country.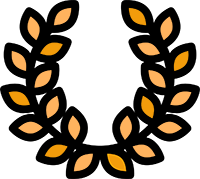 OFFICIAL SELECTIONS: Thessaloniki Documentary Festival/ Sole Luna Festival Internazionale di film documentary/ London Greek Film Festival/ Baghdad International Film Festival/ Iran International Documentary Film Festival, Cinema Verite/ International film festival of Patmos
Yusef's song. Libya after Gaddafi
The story takes place in post-revolution Libya. It is a documentary on a country's rebuilding from scratch after a revolution as people experience it.
The film's main character Yusef; a young man who lives in Benghazi, took part in the revolution and is Libya's most famous rapper. Yusef wrote the revolution's songs and his fame has been spread to the Arab world.
Through his eyes the film unfolds young Libyans' vision for their country after Gaddafi.