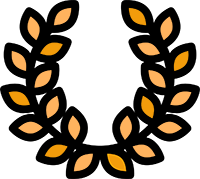 Broadcasting: Aired by the Dutch broadcaster BNN.
Youth of today. One Summer and three portraits of contemporary youth
At the beginning of the film, one of our protagonists, Otham Allah, a young man of Moroccan origin, complains about the cloudy and lethargic day as he walks towards an improvised barbershop inside a garage to have his haircut. In a few days, Otham will have to serve time in prison to pay the consequences of a quarrel.
As the film evolves, it seems that the sun will gain space over the clouds of peaceful Amsterdam. There, the camera moves along the street in order to follow Nina Koning´s bike ride, she is a provincial twenty-year-old girl that begins a new life in the city. Her new apartment is perhaps too small; her pockets seem to shrink everyday and the search for a good job or a finding a friend with whom to share so much uncertainty become quotidian goals difficult to achieve.
The last member of this triptych, Nick Muiser, is a normal guy who manages to get some fun out of the summer in the company of some friends without having much money. The summer portraits of these three characters are shown like a dynamic zigzag with an film camera that adjusts to the rhythm and aesthetics of each of them in their ceaseless construction of a youth that vibrates every second to leave its mark despite everyday obstacles of life.