Bridging two generations of filmmakers, this intimate journey revisits a remote Greek island, encapsulating its transformation from untouched paradise in the 1970s to the present day, through the lens of a father-son legacy.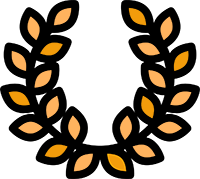 AWARDS: Nominated for Best Documentary. Hellenic Film Academy/ Best Documentary. Balkan New Film Festiva/ Best Documentary. Docfest Chalkida/ Best Documentary. Lerapetra Documentary Festival/ Best Directing. Lerapetra Documentary Festival/ Best Editing. Lerapetra Documentary Festival/ Opening Film. Signos da Noite/ Special Mention. Beyond Borders Documentary Festival/ Special Mention. AegeanDocs Festival/ 2nd Best Documentary. West Side Mountains Doc/ Honorable Mention. Deep Focus Film Festival/ Honorable Mention. London Greek Film Festival7 Best Documentary. Amorgos International Film Festival
OFFICIAL SELECTION: Thessaloniki Documentary Festival/ Lerapetra Documentary Festival / Beyond Borders/ Athens International Film Festival/ Aegean Docs/ Houston Greek Film Festival/ Docfest Chalkida/ Balkan New Film Festival Stockholm/ Signs of Night Portugal/
Travel Film Festival Russia/ Berlin Greek Film Festival/ Hellenic Film Academy/ Ciné-Club Hellénique de Luxembourg/ Peloponissos Documentary Festival/ London Greek Film Festival/ Aegean Film Festival/ Bobritsa Film Festival/ West Side Mountains Doc Festival/ Deep Focus Film Festiva/ GrecDoc/ Meraki Film Festival/ Rhodope Documentary Festival/ Amorgos International Film Festival
Yiorgos of Kedros - Legacy, Transformation, Time, Reconsideration
Improved Synopsis: This documentary offers a timeless voyage through the transformative lens of father and son filmmakers, deeply intertwined with the evolution of Donoussa, a secluded island in Greece. In 1972, the island was a rustic refuge untouched by modernity, offering neither electricity nor the footprint of tourists. Here, Yiorgos Kolozis found his solitude, becoming a part of the landscape as "Yiorgos of Kedros." Over the years, he chronicled the island's subtle shifts, immortalizing remnants of bygone eras. Upon his death in 2009, the torch passed to his son Yiannis, who found himself stepping into his father's footprints, not just on the sands of Kedros beach but within the frames of his father's narrative. As the island changes with the ebbs and flows of time, so does their story, serving as a contemplative reflection of the present moment in the backdrop of the past.