A young man goes through a moment of introspection about the difficult relationship he has with his father, while he waits in the solitary spaces of a hospital where a transcendental event is about to occur.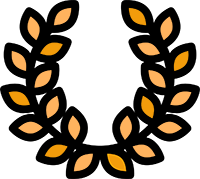 OFFICIAL SELECTIONS: Full Frame Documentary Film Festival/ London Film Festival/ Mill Valley Film Festival/ Palm Springs Short Film Festival/ Abu Dhabi International Film Festival/ Skepto Film Festival (Honourable Mention)/ Minimalen Shortfilm festival (Honourable Mention)/ Tempo Film Festival/ Athens Film + Video Festival/ Guanajuato Film Festival
While You Were Gone, The little pulses of a night to remember
A windshield wet from the rain and the solitary spaces of a hospital are not two worlds apart from each other in this short documentary.
A young man inhabits both postcards as the daylight recedes promising a memorable night.
The film follows the rambling of our protagonist while his hoarse voice tells us the volatile occurrences of a past where the emptiness left by a father has left a mark difficult to erase.
But the night is young. The pain and traumas that torment the soul may be healed on the eve of a transcendental event that is about to occur.