This gem from the Rotterdam Film Festival is a chronicle-essay ... or rather a kind of diary, as philosophical as it is poetic, about the life of a Lebanese woman and a Brazilian man, both migrants, in New York.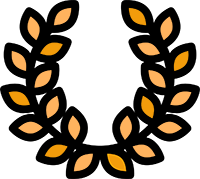 OFFICIAL SELECTIONS: IFFR International Film Festival Rotterdam/ Art of the Real Festival/
Sheffield Doc/Fest/ Olhar de Cinema/ DokuFest International Documentary and Short Film Festival/ IndieCork Film Festival/ São Paulo International Film Festival/ FIDOCS/ RIDM International Documentary Film Festival Montréal/ Athens Avant-Garde Film Festival/ Festival ECRÃ/ Forumdoc.bh Documentary Film Festival Belo Horizonte/ Cine Esquema Novo/ Transcinema, International Film Festival/ Mostra | Cinema Brasileiro em Cartaz. Brazil/ Novos Cinemas Pontevedra International Film Festival/ Nepal Human Rights Film Festival/ Cámara Lúcida · Encuentros Cinematográficos
While We Are Here. Poetic postcards of two Brazilians in New York
Lamis and Wilson are migrants in New York. She's a Lebanese that just arrived, and he's a Brazilian that has lived there illegally for 10 years.
An hybrid narrative constructed with a poetic approach; a travel diary that becomes a chronic and takes us into the essence of human micro-politics in times of globalization: an uncertain kingdom of desire, hope and fears.