A group of young skaters in Georgia build their own space of freedom in the crevices of urban architecture. Their daily life flows in the midst of a politically and religiously conditioned society of which they feel alienated from.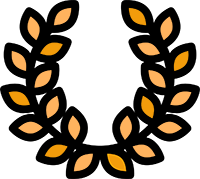 AWARDS: Best First Appearance. IDFA/ Jury Award. DocsDF/ Special Jury Award. Minsk International Film Festival/ Best Picture. Tbilisi Film Festival/
When The Earth Seems To Be Light, Outsiders on skateboards in Georgia
The pictures of the renowned Georgian photographer David Meskhi about the city life of a group of young skaters in Georgia achieve in this documentary its cinematic dimension. Meskhi's work began to explore the marginality of these young people usually discriminated by a conservative society whose Soviet past still conditions a large part of its cultural and political features.
The film is full of tricks, slips and small trips in skateboard that our protagonists do around several buildings and public and private urban spaces. In this way, they build their oasis of escapism and creative freedom every day without looking back and without much hope in a different future. The present verb seems to be the mental state shared by the clan in its metropolitan survival.
From their concrete retreats, the boys listen to the detonations emanating from a military parade or hear the news about a street protest while they prepare dinner. Daily life is full of extraordinary events that, however, have no transcendence at all. The emotions, dilemmas and everything that cannot be verbalized about their vision of life is rather drawn on the skin, a tattooed fresco, a diary of life, a body to skate and flow.