This unique documentary, full of humor and irreverence, follow the traces of the members of "Gelitin", an Austrian artist group that seems to have disappeared.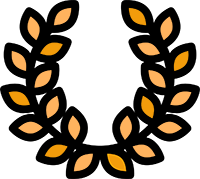 OFFICIAL SELECTIONS: Diagonale, Festival des österreichischen Films/ Hof - Internationale Filmtage/ Kassel - Dokumentarfilm- & Videofest/ Cork - IndieCork Film Festival/ Espoo Cine Festival/ Hong Kong - Int. Film Festival/ Chicago Underground Film Festival/ Taipei - Urban Nomad Festival/ Lausanne LUFF Underground Film Festival/ Köln - Stranger Than Fiction Dokumentarfilmfestival/ Innsbruck - Diametrale Filmfestival
What happened to Gelitin? A men's art group like no other
Artist Liam Gillick hasn't seen them. Director John Waters has no idea where they are. Filmmaker Tony Conrad has his theories, but he's not saying. But whoever you ask, the fact remains, the four members of the Austrian artist group, Gelitin (Wolfgang Gantner, Ali Janka, Florian Reither, and Tobias Urban) have disappeared.
So Salvatore Viviano, artist, art dealer, and occasional collaborator in Gelitin performances, sets off on a cinematic search for the funniest boy group in the world. With an imposing microphone in hand, he questions artists, gallerists and curators about the group's possible whereabouts.
This is a celebration of a multimedia practice oozing in humour, spontaneity, child-like naiveté and blatant sexuality.