Filmed entirely remotely, this documentary that mixes dramatizations and expert testimonies sheds light on how to prevent cyber child abuse in our era.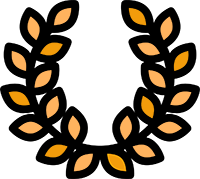 OFFICIAL SELECTIONS: Redwood Film Festival/ DMOFF/ The Independent Awards, Liverpool England/ Las Vegas Independent Film Festival/ Austin International Art Festival, Austin TX/ Hollywood Golden Age Film Festival/ Airflix Film Festival/ Calgary Independent Film Festival/ Chicago Indie Film Festival/ Atlanta Georgis
Vulnerable Innocence. In search of online predators
Filmed virtually to avoid COVID-19 exposure, this documentary comprises a series of expert testimonials that shed light on one of the most troubling yet invisible issues of our digital age: child sexual abuse on the internet.
Children are the most vulnerable they have been in the history of the world. The consequences can be lifelong. Through dramatizations, viewers become aware of the vulnerabilities for children and user-friendly ways to monitor and supervise children online.