A glimpse into the soul of Teresa Smith, an African-American mother who through her profound singing finds a way to demand justice after losing her 15-year-old son.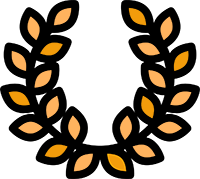 OFFICIAL SELECTIONS: International Documentary Film Festival Amsterdam/ Hot Docs International Film Festival/ Camden International Film Festival/ Big Sky Documentary Film Festival/ Denton Black Film Festival/ New Filmmakers New York/ The People's Film Festival/ FECIBogotá/ Drunken Film Fest/ San Francisco Frozen Film Festival/ March on Washington Film Festival/ SF DocFest/ Palm Springs International Shortfest
Unheard. A song against injustice
Unheard is an intimate glimpse into the life of Teresa Smith, a grieving single mother who finds the strength through music to accept and then confront the injustice in her life.
The film contrasts the somber yet healing energy of Teresa's singing against the backdrop of a day in her home with her surviving children. We witness her struggle to transform a devastating haunting trauma into purpose and we watch her emerge as an activist with a voice.
Avoiding sentimentality, the film visually reflects the pull between life and loss, senselessness and meaning, a resigned silence and a voice that will be heard. We are left with the profound realization that in the depths of despair, if we can claim our own power— there is hope.