When the premises of the peace treaty in Colombia are threatened by a new government, two coca and marijuana growers find the support they were promised to change their livelihoods in jeopardy.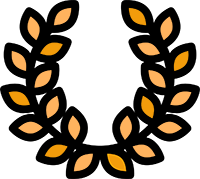 OFFICIAL SELECTIONS: Hotdocs Canada/ Festival Internacional de Cine Por Los Derechos Humanos Colombia/ Fest Medallo/ Human Rights Film Festival/ Festival Internacional de Cine de Cali
Under Siege. Drugs, peace and territory in the aftermath of the Colombian peace treaty
This documentary depicts the hopes of Briceida and Leider, a peasant couple that relies on government support to change their coca and marihuana crops.
However, one year after the signing of the Peace Agreement the government changes, a new president is elected, and the commitment to the peace agreement dissolves rapidly.
Meanwhile, a newly armed group appears, visits them at home, and threatens them with their lives, effectively moving them out of the territory