Set in an isolated "jungle" in Calais, Transit Zone follows Teefa, a young man who fled the regime in Sudan with big dreams of a new life in the UK.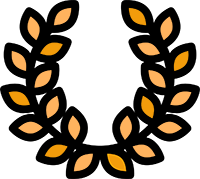 AWARDS: Gold Jury Prize for a Short Film. Social Justice Film Festival/
OFFICIAL SELECTIONS: Visions du Reel/ Sheffield Doc Fest/ DOC en Mai/ London Short Film Festival/ Glasgow Short Film Festival/ XpoNorth/ Edinburgh International Film Festival/ Message To Man Film Festival/ International Human Rights Film Festival Albania/ Student International Film Festival/ International Human Rights Film Festival/ Kyiv International Film Festival/ Festival des Libertes/ 8 x 8 Photo and Film Festival/ Inverness Film Festival/ Global Health Film Festival/ DokumentART/ Le Festival International Signes du Nuit/ Cinema Verite Iran International Documentary Film Festival/ Cinemaiubit International Student Film Festival/ British Shorts 10th Lichtspielklub Short Film Festival/ Social Media Impact Media Awards/ Respect Human Rights Film Festival/ Tampere Film Festival/
Transit Zone, A Young man's quest for a better life
In "Transit zone" we enter the perspective of 'Teefa' who has fled the regime in Sudan. He is now living in a refugee camp in the jungle of Calais but his dream is to make it one day onto one of the lorries leading to the UK - and hopefully a better life.
But despite a remarkable sense of community, the conditions in the jungle are harsh and taking its toll. Teefa has spent almost half a year in the camp and is tired of trying to cross, as only a few are lucky enough to succeed.
After all jungles are evicted by the police in order to move the refugees to a new camp, Teefa starts to question the greatness of Britain and considers other options instead.
The filmmaker spent 3 months in the camp living with the refugees during the winter. The result is a intimate and atmospheric creative documentary which goes far beyond the ordinary news report.