Through a stop-motion animation, the filmmaker reinterprets a story that emanates from her grandfather's old diary.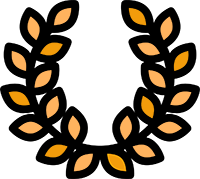 AWARDS: Honour Distinction. International Film Festival ETIUDA&ANIMA/ Art Direction prize. Animage International Animation Festival of Pernambuco
OFFICIAL SELECTIONS: Animation Festival AnimaSyros 8.0/ Primanima World Festival of First Animations/ DOK Leipzig / Mar del Plata International Film Festival / International Short Film Festival Curta Cinema/ Animateka International Animated Film Festival/ Bogotá Short Film Festival BOGOSHORTS/ Piccolo Festival dell'Animazione/ London Short Film Festival/ Lisbon Animated Film Festival/ International Short Film Week Regensburg/ Short Waves Festival/ Erarta MOTION PICTURES/ filmPOLSKA ("Short Waves Festival: Polish Shorts" programme) / International Filmfest Emden-Norderney/ Lago Film Fest/ DokuFest/ Festival du Film Britannique de Dinard/ Timishort Filmfest/ Szczecin European Film Festival/ Uppsala International Short Film Festival/ ReAnimania International Animation Film Festival of Yerevan/ The Northern Wave Film Festival/ FrontDoc Festival Internazionale Del Cinema di Frontiera/ Pravo Ljudski Film Festival/ dokumentART/ Cork Film Festival/ CutOut Fest/ Zubroffka Short Film Festival/ Polish Animation Film Festival O!PLA/ Athens Animfest/ cellu l'art Short Film Festival
The Deal. Sharing my grandfather's diary
The Deal is based on a story which comes from the diary of the filmmaker's grandfather, on arranging marriages in 1950/60s in Eastern-Polish borderland.
The director aimed to place the story in its original environment by using accurate physical elements, such as authentic headscarf, books in Polish and Russian from her grandfather's time, the copy of his original diary and photographs.
The Deal depicts the filmmaker's personal journey of researching through the archives, sometimes referring back to the items she have already been familiar with, trying to remind herself of the personal feelings and memories attached to them.