A visit to Bloorcourt, one of the most cosmopolitan areas of Toronto, where immigrant entrepreneurs from all over the world have taken root in their new home: Canada.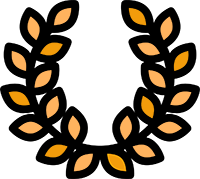 OFFICIAL SELECTIONS: Marda Loop Justice Film Festival/ Oakville Justice Film Festival/ Hot Docs Canadian International Documentary Festival/ Sheffield Doc/Fest.
The World in Ten Blocks, The stories of immigrant entrepreneurs in Toronto
Within the city of Toronto, a neighborhood stands out for its vibrant mix of nationalities, flavors and talents. Bloocourt has the peculiarity of bringing together, in just ten blocks, infinite stories of people who have left their home land to seek a brighter future in a diverse and fertile Canada.
In the kitchen of La Bella Managua, a Nicaraguan restaurant, Jesús Morales tells us how the war and the loss of his father led him to travel north looking for a better life. On the other hand, the adaptation to Toronto's cold weather was a nightmare for an Eritrean woman who struggled at first, but now runs her own restaurant, African Palace.
Structured in seven thematic chapters, this short documentary film reveals engaging stories of detachment, hope and improvement. Mexico, Colombia, Portugal and Jamaica, seen from afar, feel like endearing territories full of family stories, but for these brave entrepreneurs Canada feels more and more like home.
The World in Ten Blocks is a transmedia documentary that also includes a feature-length interactive web experience of the same name.