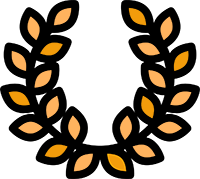 AWARDS: Best Feature Length Documentary. Festival International du Film d'Environnement/ Audience Choice Award for Best South African Documentary. Encounters International Documentary Film Festival/ Audience Choice Award. Durban International Film Festival/ Amnesty International Durban Human Rights Award. Durban International Film Festival/ Best Documentary. Silwerskerm FilmFees/ Winner for Women in Film. Mbokodo Awards/
OFFICIAL SELECTION: South African Film & Television Awards/ Nomination South African Film & Television Awards

Shore break, the pulse of a town facing modernity
In Shore break, the infinite pulse between the traditions of a town and the modernization of contemporaneity is waged on a mythical land. The natural landscapes of the small village of Pondo on the South African Wild Coast are a source of discord between the different visions of two cousins ​​struggling to propitiate their ideal model of community.
In this film made by director Ryley Grunenwald we enter this place with a dynamic camera in first instance following Nohle, a local eco tourist guide who promotes environmental awareness in his community and the resistance against the super projects planned in Pondo. On the other hand, his cousin Madiba is an entrepreneur concerned to attract the necessary investments so that his fellow citizens can have better access to basic services.
The possible exhumation of their ancestors, the struggle of community leaders against authority, changes in community production processes and the questioning of leadership forms are just a few pulps that move the story in anecdotal and thematic terms.
The film is an example of a narrative setting of an essential dialectic in a territory that seems far from us cinematographically speaking but that reaches an impressive closeness when we see two familiar antagonists in the midst of one of the most human dilemmas: What is the answer to the mysterious equation of the human being in society?