Inspired by a short story of the writer Fernando Pessoa, this short film plays with words and dream-like images to tell the story of a sailor who dreams of an idyllic homeland.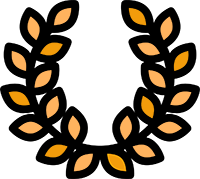 OFFICIAL SELECTIONS: International Film Festival Rotterdam/ IDFA/ Edinburgh International Film Festival/ Jihlava International Documentary Film Festival/ Queensland Film Festival/ Rencontres Internationales Paris/Berlin/ Bucharest Experimental Film Festival
The Sailor. Dreaming an evasive homeland

A voice-over tells the story of a sailor that dreams of a homeland he has never had; day after day the sailor constructs his new native land shaping it to his imagination.
Inspired by Fernado Pessoa's static drama "The Mariner" this short film deals with the notion of what each of us addresses as home and foreign and at the same time with issues related to language and its translation.
Playing with the perception of who is watching, confusing it and mixing it, whilst images of landscapes trick the eyes of the viewer creating shadow play illusions, the female voice speaks Na'vi, an invented language artificially created upon commission for the movie Avatar.
Like a second voice, the subtitles suggest a relation established among words, images and imagination.