In Vienna, a group of immigrants from the Middle East try to integrate into the Austrian society in the midst of the hostile advance of anti-immigration movements that are emerging in Europe.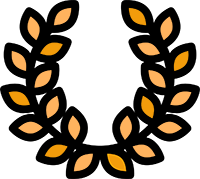 OFFICIAL SELECTIONS: DocLisboa/ Mar del Plata - Int. Film Festival/ Belgrade - Auteur Film Festvial/ Zagreb - Human Rights Film Festival/ Triest - Alpe Adria Cinema - Film Festival
Innsbruck - International Film Festival/ Izola - International Film Festival Izola, Kino Otok/ Kosovo Dokufest Doc Film Festival/ Human Rights Film Festival Berlin
The Most Beautiful Country In The World. The clash of two worlds in present-day Europe
The film follows a group of young migrants in Vienna who break through the administrative labyrinths of checkings and gaining status and residence.
We see their anxieties, mutual encouragement and achievements - while mastering the foreign language, they demonstrate skills in their professions, clarity and knowledge on entrance exams for schools and universities.
It is also a story about new and old friendships, about the feeling of freedom in the new environment, without the pressure of war threats and the patriarchal stance of the family life.