Through an acute investigation across several continents, this documentary educates us about the lithium, the mineral that could save the earth from the environmental crisis.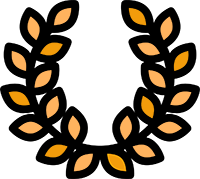 AWARDS: Life After Oil Award. Sardina Film Festival
OFFICIAL SELECTIONS: Life Sciences Film Festival/ Herbert Quandt Media Award/ 3rd Ecofalante Environmental Film Festival/ FIFEL/ Festival Du Film Vert France Et Suisse/ One Earth Film Festival/ Ahvaz International Science Film Festival
The Lithium Revolution. The future of the environment in Bolivia?
In a time of global resource shortage and increasing energy prices, it is lithium that is on the way to becoming "the" natural resource. Lithium-ion batteries are rechargeable batteries for portable electronics or electric vehicle.
Thus a prerequisite for the spreading of electronic mobility. Over 50% of lithium resources worldwide are found in Bolivia. Evo Morales has thrown multinational companies out of the country, in order to industrialize Lithium himself.
In China, the government is pumping millions into the e-technology sector. The aim is to make China a leading provider of electric mobility within a few years.