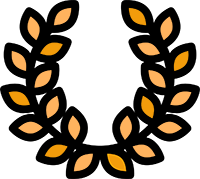 OFFICIAL SELECTIONS: Nuovi mondi festival/ Torelló Mountain Film/ Sheffield Doc Fest/ Green Mountain Film Festival/ west Nordic International Film festival/ Reedy Reels Film Festival/ Central Alberta Film Festival/ International Mountaineering Film Festival/ Mountain Film Meetings/ Asinabka and Media Arts Festival/ Eugene Environmental Film Festival/ Nepal America International Film Festival/ Tyron International Film Festival/ International Film Festival Zoom Zblizenia/ Atlanta Docu/Fest/ Tiburon International Film Festival
The Last Nomads of the Everest. The last sherpas of the highest mountain
The camera of director Nischal Poudyal, goes 4000m above sea level to film a small spiritual village called Nurkum.
The documentary tells the mind blowing story of the last Sherpa family holding the traditional Sherpa profession of the Mountain cow husbandry in the most extreme weather conditions.
It shoes redemption and pain while holding the old ways of tradition in the backdrop of the modernist way of life.