A young man decides to make the journey his adopted brother could not finish. Years ago, his brother died in a plane crash returning from Brazil after having gone there to find his birth-mother.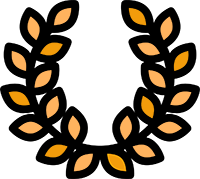 AWARDS: Best Documentary. VisioniDoc/ Student Prize of DAMS. D.E.R. Award of the University of Bologna/ Best Documentary. Migranti Film Festival/ Best Documentary. Euganea Film Festival/
OFFICIAL SELECTIONS: Dok Leipzig/ Nomination for Goethe-Institut Documentary Film Prize/ Nomination for Euregio Student Prize/ iREP Lagos/ Visioni Italiane Bologna/ Mostra São Paulo/ Cinema del Film Africano Milano / Bolzano Filmfestival Bozen/ Dokfilmwoche Hamburg/ Sehsüchte Film Festival/ Trento Film Festival/ Migranti Film Festival/ Euganea Film Festival/ Dolomitale Film Festival
The Fifth Point Of The Compass. Searching for my son's essence
On 1 June 2009 a passenger plane from Air France crashed into the Atlantic Ocean. The filmmaker's cousin Georg, returning from Brazil, was among the 228 dead.
Georg grew up as an adopted child in a small village in the Dolomites and had travelled to Salvador da Bahia in order to find his birth-mother.
Years later, his adoptive brother Markus is setting out on his own journey, searching for his roots.