Set amidst the rugged mountains of Northern California, The End Of Weed is a short homage to a passing California way of life, that of the independent dope grower. Fires, heavy rains, and endless physical toil fill the days of the small grower over the agrarian year in which filmmaker and farmer document his crop.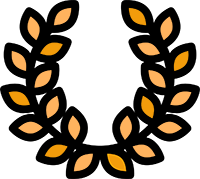 OFFICIAL SELECTIONS: SF Documentary Festival/ Mendocino Film Festival/ Flixx Fest/ Sheridan Film Festival/ Hot Springs Documentary Film Festival/ DOC LA/ Selected Shorts 2019: No Festivial Required
The End of Weed. The life of an independent dope grower

This is a film about marijuana as a once-powerful engine of iconoclastic, land-based homesteading in an era in which it is increasingly a slickly-marketed, corporate investment opportunity.
As such it is as much a meditation on the beauty of life in the mountains, in the garden, and on the edges of society and economy. A view from the garden rather than a detached story of economics and change.
It was shot, primarily, in collaboration with a second generation weed grower as a means of giving direct voice to his experiences.