In a remote village in the Argentine province, the inhabitants can cure themselves of almost all diseases through alternative methods. Except the deadly disease of "espanto", the dread. Only a mysterious old man knows how to cure it. But it will not be easy to reach him.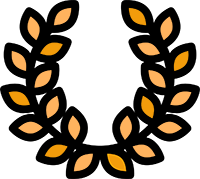 AWARDS: Best Mid-Length Documentary. IDFA/ Jury Special Mention. Guadalajara Film Festival/ Premi Now Talent. Docs Barcelona OFFICIAL SELECTIONS: Krakow Film Festival/ ZagrebDOx/ Docaviv/ Sheffield Doc Fest
The Dread. The mystery of an almost incurable disease
Do not be fooled by the beginning of this movie. What looks like a documentary about alternative medicine, very soon finds its true essence: a great cinematic inquiry into a mysterious character that represents the superstitious universe of El Dorado, a remote town in the Argentine province.
A lady who heals a sore molar by rubbing her tooth with a toad or a butcher who can cure someone else's disease remotely through his own yawns, are common anecdotes among the inhabitants of this town where everything can be cured without the help of a doctor, except one disease: the disease "espanto", the dread.
Through interviews with the villagers, the directors of the documentary soon discover a living myth, an old man known to be the only one to know how to cure this disease through a very questionable method.