On April 29th, 1992, Latasha Harlins was killed in South Central Los Angeles. Her death ignited the LA riots, yet her name has been largely forgotten. This is her story told by the women closest to her.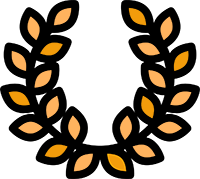 AWARDS: Silver Medal. Student Academy Awards/ Best African American Student. DGA Student Awards
The Dope Years: The Story of Latasha Harlins. A short film about the case
On March 16th, 1991, 15-year-old Latasha Harlins went into Empire Liquor Mart in South Central Los Angeles to buy orange juice. She and the store owner, Soon Ja Du, got into a verbal altercation over whether or not she had attempted to shoplift a bottle of orange juice; Soon Ja Du then shot Latasha in the back of the head as she attempted to leave.
By creating a personal retelling of this story through interviews with family members and friends who knew Latasha best, this short film hopes to ensure that we never forget what happened on April 29th 1992 or its lasting legacy on those involved both directly and indirectly in it all these years later.