Mixing reality and fiction, we see the trial and the interpellation of those involved in the murder of a young Portuguese man. Among them, two accused police officers and the victim's mother.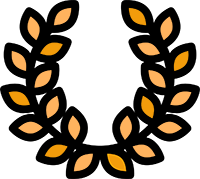 AWARDS: Melhor Curta-Metragem de Ficção. VER CINE – Festival de Cinema da Baixada Fluminense/ Menção Honrosa. Shortcutz Ovar
OFFICIAL SELECTIONS: IndieLisboa –Festival Internacional de Cinema/ Festival Internacional de Curtas Metragens de São Paulo/ Festival de Cinema de Vitória/ Topografias imaginárias: Lisbon, cidade do Sul/ Delhi Shorts International Film Festival/ The Latino and Iberian Film Festival at Yale/ Shortcutz Ovar/ 6ª Semana da Comunicação Social da Escola Superior de Educação do Instituto Politécnico de Setúbal/ Desobedoc – Mostra de Cinema Insubmisso/ VER CINE – Festival de Cinema da Baixada Fluminense/ CineAvante! na Festa do Avante!/ Côte Ouest – Festival Européen du Film Court de Brest
The Case OF J. The staging of a trial
A courtroom is a theatre and a death may be staged.
Two policemen are accused in a court of law of the unlawful murder of J. J.'s mother is questioned by the police officers' defense attorney, to determine who her son was: was he really who he is said to have been? Found beside his body is a gun and drugs.