In a world where pollution is already a commodity, this fascinating financial thriller reveals the cracks in the trading system of carbon credits that operates in Europe since 2005.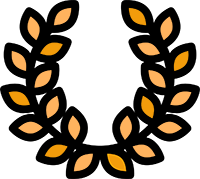 AWARDS: Best Journalistic Documentary. Enviro Film/ Best Medium Length Film. FICA/ Honorable Mention. PlaneteDoc.
The Carbon Crooks, A financial thriller about the carbon credits system
As part of the strategies of the world economic powers to deal with cuts in greenhouse gas emissions imposed by the Kyoto Protocol, a controversial initiative linked to the possibilities of the free market was put on the table: the carbon credits.
This way, since 2005, european companies that would like to exceed their CO2 emissions limit would have to buy carbon credits in the stock market, each carbon credit being equivalent to one ton of carbon dioxide. But what was sold as the great solution to curb global warming has turned out to be a big fraud.
The Carbon Crooks explains in great detail the intricate functioning of the carbon credit market and how quickly this initiative fell into the hands of organized crime to carry out massive frauds amounting to millions of euros.