This is a heartfelt documentary following a husband and son's mission to preserve the legacy of Carol Wall, a late author, by promoting her inspiring, posthumous memoir about her battle with breast cancer.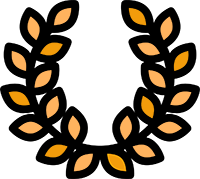 AWARDS: Best Documentary Feature, Audience Awards. Austin Film Festival
The Book Keeper - Legacy, love, loss, storytelling
This is a deeply moving memoir-turned-documentary that traces the life and legacy of Carol Wall. Her debut memoir, a poignant exploration of cancer, friendship, and the power of an open heart, was a resounding success. However, the joy was short-lived as the breast cancer she bravely wrote about made a devastating comeback, leading to her untimely death just months after the book's publication. Her husband, Dick, steps into the unexpected role of the book's spokesperson, embarking on a nationwide tour to ensure Carol's life-affirming message reaches its intended audience. Accompanied by their filmmaker son, Phil, who documents this heartfelt journey, they create an intimate tribute to love, loss, and the transformative power of storytelling.