Captured with a beautiful black and white film grain, this short film documents the process of a vinyl pressing plant.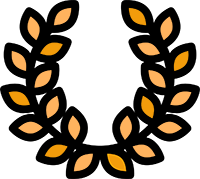 AWARDS: Best Experimental Short. Sardinia Film Festival
OFFICIAL SELECTIONS: Internationales Filmfest Oldenburg/ Freshly Squeezed International Student Short Film Festival/ Festival Alto Vicentino International Short Film festival/ Openeyes Film Festival/ Openeyes Film Festival/ Lago Film Festival/ Premio Cinematográfico Palena/ Held Film Festival/ Kerry Film Festival/ Ahoi! Film Festival Hamburg/ International Digital Film Festival Kinofest/ Fidé Film Festival Brazile/ Nacho Des Radikalen Films/ Magma - Mostra Di Cinema Breve/ Festival Alternative Film/Video/ Curta Cinema - Rio de Janeiro International Film Festival/ Boomtown Film and Music Festival/ West-Ostliches Filmfestival Berlin/ Dokumentarifilmwoche Hamburg/ Cinema Perpetuum Mobile Film Festival/ Kimera International Film Festival/ Werkstatt Der Jungen Filmszene/ Aeroespaciales Short Film Festival/ Portobello Film Festival/ Festival Du Nuveau Cinema/ Orlando Film Festival/ Pssst! Silent Film Festival/ Panama Plus Festival/ Worldless International Short Film Festival/ International Student Short Film Festival Cinemaiubit/ The Hague/ Valley Film Festival
Surrounded. The manufacturing of a vinyl record
In this experimental short film, the center of the story is a vinyl pressing plant. It is the biography of a thing, this archaic machine.
The machine tells us its story with every movement and every sound it makes.