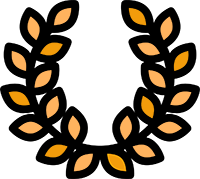 AWARDS: Menzione Speciale "Gli Occhiali di Gandi", Premio AVANTI! Torino Film Festival/ Premio Speciale della Giuria Italiana.doc./ Menzione Speciale Extr'A. Festival di Cinema Africano d'Asia e d'America Latina/ Menzione Speciale Documentario. Napoli Film Festival/ Menzione Speciale. Terra di Tutti Film Festival.
OFFICIAL SELECTIONS: Torino Film Festival, Sala Doc, Al Cuore dei Conflitti, Visions du Réel, Festival di Cinema Africano d'Asia e d'America Latina, DOK.FEST Munich, San Francisco Jewish Film Festival, Festival International du Documentaire de Marseille - FIDM, Festa di Cinema del Reale, Sardinia International Ethnographic Film Festival, Napoli Film Festival, DMZ Korean International Documentary Film Festival, Terra di Tutti Film Festival, International Documentary Film Festival Jihlava, Gli Occhiali di Gandhi, Festival Internacional de Cine de Valdivia , DokFestival Leipzig, DOC Lisboa, CPH:DOX.
Striplife, A unique gaze at the Gaza Strip
The Gaza Strip. Something inexplicable happened overnight: dozens of manta rays got beached. Fishermen pushing carts flock to the shores to grab as many as they can. Meanwhile the city wakes up.
Antar urges the brother to wake up: it's a big day for him, he will be recording his first album that afternoon. Noor is putting her make up on, she will be appearing in front of the cameras. Jabber is already in the field, surrounded by gunfire.
A demonstration is marching down the streets. Moemen is there to do his job: he is a photographer. A boat returns to the harbor, its hull is riddled by bullet holes.
The muezzin's call to prayer echoes is the air, multiplied by the minarets. The members of the Parkour Team twirl around in a cemetery like in a dream. It's an ordinary day in an extraordinary area.