Through a bold accompaniment to the crew aboard a trawler in the Barents Sea, we witness their hard days, their hopes, their demons.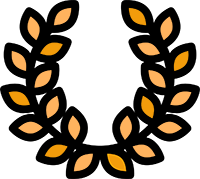 AWARDS: Grand Prix. Ciné Salé Festival/ Jury Special Prize. International Film Festival at Nancy-Lorraine/ Premier Film. Traces de vie/ Images en Bibliothèque Awards. Jean Rouch Festival/
OFFICIAL SELECTIONS: International film festival for the Environment/ Visions du Réel/ Crossing Europe film festival Linz/ Etonnants Voyageurs, at Saint Malo/ Doc en mai, at Bordeaux/ Golden Aprico, at Yereva/ Douarnenez Festival
Sons of Barents. Facing the sea, facing themselves
The Grande Hermine sails back and forth on the Barents Sea.
Beyond the Arctic Circle, during endless summer days, a trawler crew tracks fish. On the edge of the realm of ice, the ocean takes on colors and shapes that remain captivating, despite all dangers.

For those on deck, the ocean reigns supreme. Whatever the conditions, the net has to be hauled up over and over again, for the sailors to go down to the factory, selecting and processing fish before packing it.
The factory never stops processing, with two teams working on six-hour on, six-hour off shifts. Danger is ever-present.