Conceived as a kind of documentary tragicomedy, this film takes us into the microcosm of a private resort in the Dominican Republic. Here those who have less build a paradise for a wealthy minority.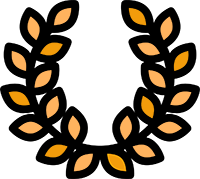 AWARDS: Best Caribbean Film. International Film Festival of Barranquilla
OFFICIAL SELECTIONS: IDFA/ Neighboring Scenes Showcase – Film Society of Lincoln Center/ International Film Festival of Cartagena de Indias FICCI/ Zawya Ibero American Film Week – Egypt/ DC Environmmental Film Festival/ Málaga Film Festival/ xix International Film Showcase of Santo Domingo/ 7th Lima Independent/ 6th Dominican Film Festival in NY/ 12 Sao Paulo Latin American Film Festival/ Insularia Fest/ Cinemigrante International Film Festival/ Biarritz Latin American Film Festival/ Third Horizon Film Festival/ Architecture Film Festival Rotterdam/ Filmar en América Latina/ Festival Internacional del Nuevo Cine Latinoamericano de la Habana
Sites of Sites. A tragicomedy about an artificial paradise
Artificial beaches are being built somewhere in the Caribbean.
A young model expects some friends by the pool, a gardener and a maid fancy about buying expensive furniture, a group of street-sweepers philosophize about love and some amateur golfers try to enter the ball in the hole, while tourists, between noise and machines, go for a little walk.