How do those who cannot see with their eyes conceive the world? What other perspectives of what surrounds us can we learn from them through imagination, memory and sensations?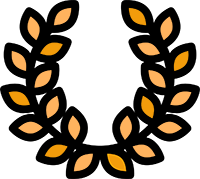 AWARDS: Mención Documental. Festival Internacional de Cine de Santiago del Estero/ Mención Honorífica. Festival Contra el Silencio Todas las Voces
OFFICIAL SELECTIONS: MARFICI/ Polo Sur Latino Americano, Punta Arenas Showcase/ Cordoba Social Cinema International Film Festival/ DOC BUENOSAIRES/ 14h WE CARE Film Fest de Nueva Delhi/ III Festival de Cine Latinoamericano Independiente MIRA/ Cairo International Women's Film Festival/ Muestra de Cine en Femenino/ Festival Latinoamericano de Cine de Tigre/ Festival Internacional del Nuevo Cine Latinoamericano de La Habana/ Festival Internacional de Cine de Mar del Plata/ Festival del Cinema Latino Americano di Trieste/ Muestra de Cine Polo Sur Latinoamericano en Punta Arenas
Seeing The Unseen. The Faces of Blindness
In this documentary, characters with different degrees of vision and different views of the world invite us to be part of a sensory experience. The image and the imagination. The gaze and the blind. Memory and hearing.