In addition to boxing, Sergio Palma also liked to sing and write. But as a world boxing champion, that was a facet that was forbidden to him to a certain extent. This is his story.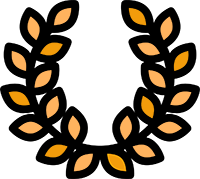 OFFICIAL SELECTIONS: BAFICI Buenos Aires Festival Internacional de Cine Independiente/ MIDBO Muestra Internacional Documental de Bogotá
Scars. The life of a boxer poet
Living the day-to-day life of Sergio Palma, the first Argentine Boxing world champion, is the closest thing to a serene and reflective stay at the beginning of his old age.
At 61, he leads a small gym in the city of Lanus, where he encourages young generations of boxers to pursue their dreams.
But if we observe well, during his daily conversations where his past glory constantly emerges, we feel that we are in front of a poet, a thinker of life, and not a common sportsman.
Passionate about music and poetry, Sergio was not allowed to make his artistic talents public during his professional career. A facet that he now undertakes freely and at all times.