A psychologist keeps in his attic small objects handcrafted by the prisoners of the jail where he works. In this short film, the film camera captures their soul through these creations.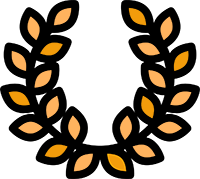 OFFICIAL SELECTIONS: Cinéma Du Réel/ Festival History of Art of Font a Inebleau/ Journées du Film Ethnographique/ Images of Justice/ Rencontres du Film d´Art de Saint/ Festival Lignes d´
Erres/ Festival International of Géography Saint Dié/ Festival de Cine y Derechos Humanos de Barcelona/ Days of French Ethnology/ Art and Psychanalyse
Savage Flowers. Small souvenirs from a prison
It's been about thirty years that anthropologist Pierre-Jacques Dusseau gets objects handcrafted by inmates out of the prisons he works in as a psychologist.

Rejected by ethnography museums, these creations are gathering dust in his attic.
Every one of them sheds different light on carceral institution.