Using videos that have gone viral on social networks about the conflicts in their countries of origin, migrants based in Austria reflect on uprooting and their broken territories.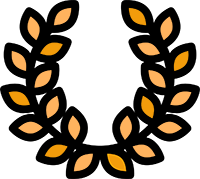 OFFICIAL SELECTIONS: Locarno IFF/ Camden IFF/ Hof Filmtage/ Pravo Ljudski Sarajevo FF/ IDFA/ Cork Film Festival/ This Human world FF Vienna/ Angers Festival/ One World Romania/ East End Film Festival London/ Manaki Brothers IFF Macedonia/ Cine Migrante Argentina/ Inconvenient Films/ Astra Film Festival/ Verzio Doc; VOD Release with Under the Milky Way
Sand And Blood. Viral Videos and the Wars of the East
Premiered in the official selection of the Locarno Film Festival, this documentary delves into the issue of refugees in Europe using viral images of the conflicts in their territories of origin.
The wars in Syria and Iraq make up a large part of the archival material, mostly filmed by cell phones. Over the images, the voices of migrants living in Austria ponder the fate of their countries, the diaspora and national identity.
AWARDS: Jihlava IDFF. Silver Eye award/ Docu Days UA. DOCU/LIFE Award for the best film/ FEST – New Directors New Film Portugal. Best Documentary Film/ DOK.fest Munchen. Best Student Film