When her parents are assigned to China, seven-year-old Rebeka embarks on an unforgettable journey to Guangzhou. This is her incredible story.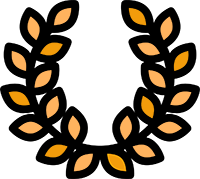 AWARDS: Best Educational Film/Video, Special Education Jury Award for a Film or Video That Enhances Global Awareness. Chicago International Children's Film Festival/ Best Documentary Film. New England Children's Film Video Festival/ A Bronze Apple. National Educational Film and Video Festival/ Special Jury Recognition for Excellence as a Video for Children. Utah Short Film and Video Festival/ Certificate of Merit. North Carolina International Film and Video Festival
Rebeka Goes To China. An American Girl in Guangzhou
Several years after Rebeka Goes Down The Slide, filmmaker Lucy Kostelanetz re-films Rebeka at the age of nine to get a testimony of the greatest experience of her life up to that point: her year living in China.
When Rebeka's parents are assigned to teach English at Guangzhou University, Rebeka, age seven, begins living on campus and attending an all Chinese School.
But a year later, her stay in Guangzhou comes to an abrupt end due to the Chinese government's fears of student protests in 1989. Through the point of view of a nine-year-old girl, Rebeka narrates this memorable life experience to all of us.