How is the commemoration of the fiftieth anniversary of the Cuban revolution celebrated without the presence of its leader? This is an observation of the great parade in the midst of Fidel's illness in 2009.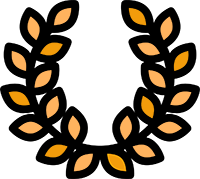 AWARDS: Special Mention. Havana Young Filmmakers Showcase
OFFICIAL SELECTIONS: Havana Film Festival/ Alcances Film Festival/ Icaro IFF/ Lupa IFF/ Concorso Film Festival/ Chicago Ethnographic Film Festival/ Santiago International Film Festival/ EDOC
Raw Material.The anniversary of the revolution without Fidel
In 2009, to celebrate the 50th anniversary of the revolutionary triumph, the Cuban government summoned the people to a massive parade.
For the first time was paraded without the presence of Fidel Castro, who for health reasons had withdrawn its mandate.
A camera goes down to the street and avoid massive record images as those shown on Cuban television to meet face to face with the people ; look and breathe into the crowd and focuses on the individual, pursuing social and behavior patterns.