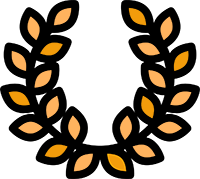 AWARDS: Best Mid-Length Documentary. IDFA
OFFICIAL SELECTIONS: Göteborg International Film Festival/ Richmond International Film Festival/ Istanbul International Film Festival/ Decades UA International Human Rights Documentary Film Festival/ Odessa International Film Festival
Pussy Versus Putin. Anarchy Vs Conservatism in Russia
In 2012, two members of the wild and anarchistic female band Pussy Riot were sentenced to two years in a Mordovian labor camp for "hooliganism motivated by religious hatred," in the words of the prosecution.
The Russian film collective Gogol's Wives follow each step of the feminist punk band's battle against Putin, including their first disruptive performances on a trolley bus wearing brightly colored balaclavas (emblazoned with the motto "Kill a Sexist"), scenes of them shooting their video about transparent elections, their controversial performance in the cathedral on Red Square, and footage shot from behind bars.
They get support from many corners, including Madonna, who painted the words "Pussy Riot" on her back and wore a balaclava during her Moscow show.