This HBO documentary film explores the issue of domestic violence and its impact on survivors. The film follows the stories of two women, Kit Gruelle and Deanna Walters, as they navigate the challenges of living with domestic violence.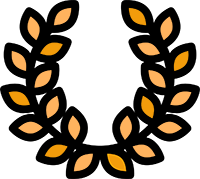 OFFICIAL SELECTIONS: Sundance Film Festival/ Hot Docs Canada/ Cinema Eye Honors Awards/ News & Documentary Emmy Awards/ North Carolina Film Critics Association/ Brooklyn Girl Film Festival/ Women Film Critics Circle Awards
Private Violence. The domestic enemy
Kit Gruelle is a survivor of domestic violence who has dedicated her life to helping other women who are experiencing abuse. She works with a program called the North Carolina Family Violence Project, which helps women in abusive relationships get the support and resources they need to leave their abusers and start new lives.
Deanna Walters is also a survivor of domestic violence. She was brutally attacked by her ex-husband, who was later convicted of attempted murder. The film follows Deanna as she navigates the legal system and works to rebuild her life after the attack.
Through the eyes of Kit and Deanna, the film explores the complicated and complex realities of domestic violence and the challenges that survivors face in seeking help and finding justice. It also highlights the work of advocates and organizations that are working to support survivors and raise awareness about this important issue.