Elena works as an erotic photographer, Luz and Nerea as prostitutes. They met at a photo shoot and Elena wanted to know more about the life of her new friends. This is their story.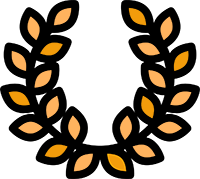 OFFICIAL SELECTIONS: Tokyo International Short Film Festival/ Festival de Cine Inclusivo de Vigo, Festival internacional de Cine Austral/ Festival de Cine y Derechos Humanos de Barcelona/ La Femme Short Film Festival/ International 2 Sides Short Film Festival/ Malaga International Film Festival
Prepaid Girls. Three girls and a cafe
Isabel works as an erotic photographer and thanks to this she starts to know better the world of prostitution. She wants to interview women who work as whores for her next short film.
After a session, Nerea agrees to be interviewed in a bar on the outskirts of Pamplona. A conversation that will take us to "business" trips all over Europe, sadomasochism dungeons, raising a baby, the shipwreck of several INEM courses and the development of a double life.
Chicas prepago aims to give voice to the people interviewed using fiction as a mask to preserve their intimacy. **To make visible that "other" city that Pamplona, and any city, has, giving the viewer another tool for reflection on this issue.